OBIC 1200 Culvert Armor
Renew Deteriorating Structures
OBIC Armor 1200C offers a fast, easy and cost-effective solution that is frequently used for repairing damage to partially deteriorated culverts. This environmentally friendly, spray applied product can also be used proactively to prevent future maintenance problems.
Unlike alternative rigid products, OBIC's flexible polymers won't crack under the pressure of temperature changes or heavy traffic. They are designed to be flexible enough to withstand the demands of the host structure, and durable enough to last for decades.

Typical Installations include the repair and preventative maintenance for culverts and pipelines. It is recommended installation for structures 60" and larger in diameter, and formulated for the rehabilitation of storm water, waste water, steel, concrete pipe repairs as well as other municipal or industrial applications.

Why Choose OBIC 1200C

• Highly flexible, yet tough
• Minimal downtime
• Excellent impact resistance and abrasion protection
• Chemical Resistant
• Abrasion Resistant
• Moisture Tolerant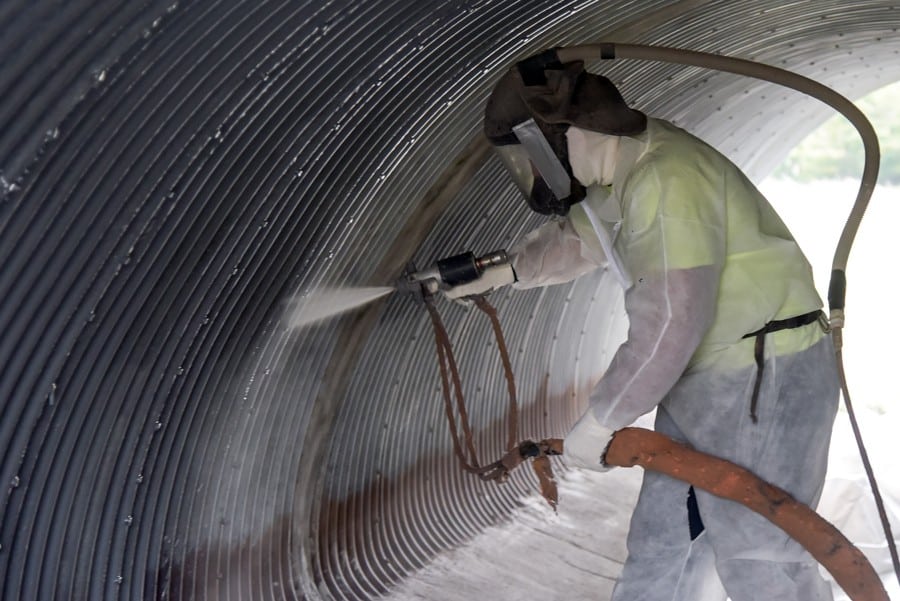 OBIC 1200C for Culverts
Culvert Rehabilitation Made Simple
Can't replace? Repair with OBIC 1200C. OBIC 1200C can be used to structurally repair partially deteriorated culverts. It can also be used as a protective barrier for degraded inverts.
• Options for semi-structural and fully-structural linings
• No-dig repair for steel culvert inverts that have eroded or corroded
• Structural liner is tough, yet flexible
• Complies with ASTM F-1216 and ASTM A849
• Reduce wear and extend your system's life—abrasion resistant
• Minimal traffic disruption
• 50-year design life
OBIC 1200C for Structures
OBIC 1200C is a spray-applied lining system for pipe lining, waste water treatment secondary containment tank lining, waterproofing and maritime deck lining. It provides extraordinary strength and flexibility, while allowing for immediate return to service thanks to quick-cure technology.
This structural, high-build liner bridges cracks, fills pinhole leaks and resists fracturing under impacts and loads. OBIC 1200C is chemical and abrasion resistant, reducing wear and extending system operational life.
• Fast cure—tack-free in less than 30 seconds on a high-build application
• Abrasion resistant, from 1-50 mm
• Impact resistant
• Environmentally-friendly solution with no VOCs
• Elastomeric—100-800% elongation